Wedding Photography – Questions & Answers
Frequently asked questions, answers and additional information







2023 Wedding Photography FAQ and Answers
How long will the photographers stay with us on our wedding day?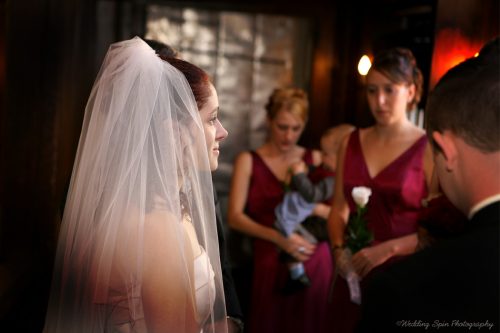 The photographers will be with the bride and groom usually a few hours before the beginning of the ceremony. They will photograph the beginning of the day activities if contracted. Depending on the package, the photographers can stay up to the very last minute of your celebration.
What if you are not available for my wedding day? Can you recommend someone?
You're welcome to drop us an email and we'll do our best to make a recommendation. However, since it would strictly be your decision on what type of work and quality you are looking for, we suggest that you always ask for the actual samples of photographer's work and not the best photos that are taken throughout the photographer's career. If you have looked at our demos, they represent the photos from the most important day's moments in chronological order. This type of portfolio samples will help you to select a photographer for your wedding day.
If the photographer has a long way to travel and require overnight accommodation, who will pay the expenses?
All packages include travel fees, however, if the location is more then 150 miles from Orlando, FL, the client would either need to provide an accommodation or pay for a reasonably priced hotel room a night before the wedding and the night right after the wedding.
Do you ever photograph more than one wedding on the same day?
Absolutely not. Wedding Spin Photography takes a limited number of wedding photography assignments per year for only one reason – to ensure the quality and creativity of service delivered for each and every client. Rest assured the services will be completely dedicated to your wedding.
What about the formal group photos?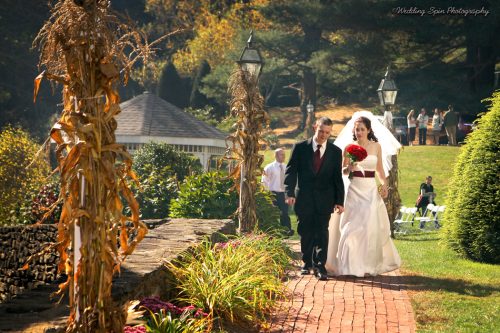 The photographers will be available for about 30 to 120 minutes to do the formals, therefore some assistance may be required from your family or friends to help gather the guests together.
How many photographs will be taken over the course of the wedding?
It is difficult to predict a precise number of the photographs to be taken, but it often varies between 1000-5000 shots per wedding day. Since we use high speed image capture equipment, some short action scenes might be captured with the speed of up to 30 shots per second. Once all footage is captured, you will be provided with the most important and best photos captured (as specified in each package).
Are the extra prints in the album expensive?
All prints are priced very reasonably. Furthermore, the time, care and attention that are invested into each single wedding photograph is immense. It is well worth the investment. Wedding Spin Photography uses the finest materials on the market and guarantees simply the best quality available.
Is there an extra charge for the above mentioned photo processing service?
This extensive retouching and color treatment work is included in the price of every package, therefore, all processing is carried out on a complimentary basis. Wedding Spin Photography is committed to deliver fantastic quality of prints and the total satisfaction of its clients.
What kind of cameras do you use?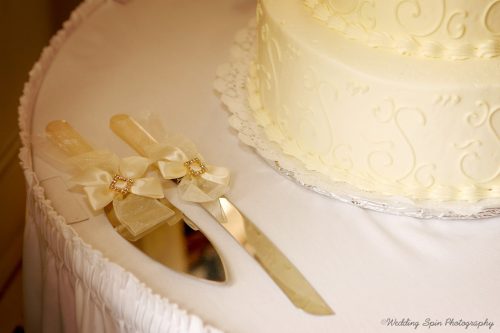 Wedding Spin Photography always uses the most current high-end photographic equipment from Nikon, Canon and Hasselblad. This photographic technology is utilized for commercial, fashion, modeling and high budget commercial assignments. All backup equipment is equally graded to the primary set.
How do we select the photographs we would like to have printed for the proof album?
You will be able to select the photographs you love via a private online photo gallery in the privacy of your home. Your online gallery will be available about 4 to 7 weeks after your wedding day.
All pictures will be available for viewing and purchasing online by accessing the secure section of Wedding Spin Photography website. Parents will be able to choose and order the pictures from the online gallery.
How much does a parent's album cost?
This will depend on the number of pictures selected. A 100-picture standard album consisting of 4×6 inches photos will cost $195.
Why are parent album prints and reprints are so inexpensive?
All the digital processing and creative editing work is done on the complementary basis. Thus, Wedding Spin Photography is able to offer additional prints and albums at a significantly discounted price while using the same high quality materials.
Will our wedding pictures be available online to our friends?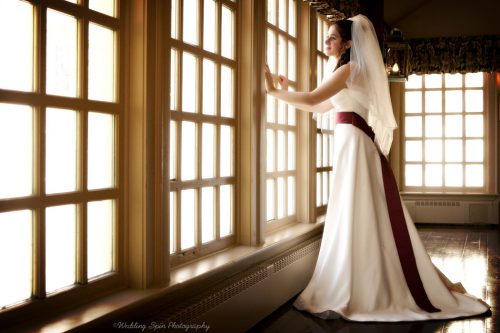 Yes. Your friends will be able to access your wedding album online.
Can you provide a CD or DVD slideshow of our wedding photos?
Absolutely. A slideshow can be created in stunning HD quality for PC, TV and large screen projection. For cost of producing an HD / DVD photo slideshow, please contact us.
What if the pictures would need to be reprinted some time after the wedding?
Your wedding photographs are archived in two separate facilities of Wedding Spin Photography and can be safely ordered online at any time.
How long can we expect our printed photographs to last?
With the best in the industry materials available to Wedding Spin Photography, there shall be no noticeable changes in appearance of the printed photos for at least 30-70 years. Wedding Spin Photography uses archival quality materials. We guarantee no substitutions on the printed materials.
Once I receive my photos on a CD or USB drive, what's the best way of protecting myself from losing the photographs?
We strongly suggest that you make a copy of all files on a high quality archival CD media (not DVD) and store extra copies with your friends and family. To protect our clients from accidental loss of their photographs, we also store all original high resolution images at 2 individual locations to have them readily available for customers that might have experienced a loss of their photographs.