(407) 906-7910
/
Contact Us
/
132 E Colonial Drive, Suite 220E, Orlando FL 32801
/
Award Winning Wedding Photography Since 2004
Wedding Spin Photography Difference
What potential and current clients should know about Wedding Spin Photography
What it takes to stand out
A genuinely professional and legitimate wedding photography studio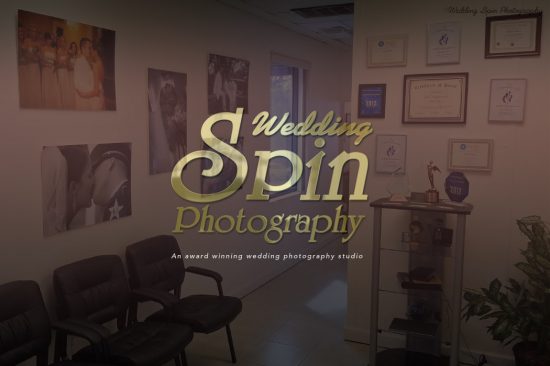 Wedding Spin Photography is a full-time award winning photography and media production studio that has a real location and regular studio hours. We have loyal clients from private and business sectors and we always answer the phone. Our awards are from well known photography and media production competitions and are not simply based on customer reviews. Our work has been published on front cover of major wedding, scientific and city life magazines.
Our time and efforts are 100% dedicated to photography and media production services, which allows us to focus on what we do best while maintaining a superior quality control.
Photography is our purpose in life. We are not a team of wedding "Weekend Warriors"
* Weekend Warriors is a common term that refers to self-taught entrepreneurs engaging in amateur wedding photography activities in their spare time on weekends. The ultimate purpose for such practices is a quick enrichment with absence of a formal trade degree and a lifetime investment.
Education is the foundation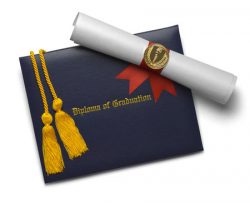 It's hard to argue that a proper education is one of the strongest keys to becoming the master of your trade. Educated in applied arts in Europe and all-honors graduate of Rhode Island college for photography, film and video production, Slav continuously improves on creative performance, fine art exploration and technical competence to deliver unparalleled and reliable service to each and every client.
Moving beyond limitations of self-proclaimed entrepreneur wedding photographers (a.k.a., "Weekend Warriors"), Wedding Spin Photography allows you to expect the same uniqueness and quality of photographs as shown in our portfolio. Hiring Wedding Spin Photography provides you with a true consistency in quality from one photo to another, a professional and timely client communication routines and guaranteed scheduled delivery of your wedding photographs.
Diversity of photography styles
Slav & Kate capture bride and groom on digital film in variety of styles as they do for fashion, modeling and beauty industry.
Slav's first art education degree has derived from Europe and later was combined with a second USA based film arts and video production degree. Both genuinely influenced his vision and spiritual perception to bring diverse and exciting perspectives to special event and fine art modeling photography.
Slav & Kate are always open to creative exploration when bride & groom are in the mood for creating an artsy and fun photographs to last a lifetime.
Exclusive Photographer Service
Slav & Kate capture bride and groom on digital film in variety of styles as they do for fashion, modeling and beauty industry. All photography and post-production work is performed exclusively by Slav & Kate. No outsourcing.
When you contract Wedding Spin Photography for your wedding celebration photography coverage, you will meet the actual photographers who will be with you at all important stages:
Visualization and conceptual design
Pre-planning and wedding day photography schedule integration
Wedding day celebration photography
Post production stage and wedding photography product delivery
Slav & Kate take a very LIMITED number of wedding assignments per year to ensure that all wedding photography projects receive the sufficient time allowance to make photographs perfect and ensure delivery on time.
No compulsive "Photoshop" editing
As seasoned and highly artistic professional photographers, we do not need to "Photoshop" our photographs with effects and extensive subject retouching. Often used by amateur photographers, extensive photo processing makes the photographs look artificial and is commonly used to cover up poor photography skills.
Instead, we take photos that are properly and creatively lit, exposed, composed, use best photo lens and camera settings (not auto mode!) and taken at the right moment. The results are photographs that are artsy, classy and fun. We logically and artistically capture the beauty of the events, special moments and find best angles to represent people and things they love.
Guaranteed results. No guesswork. Really.

Here's a short list of our believes and practices
Wedding Photography is an art of science.
Wedding Photography is beautifully challenging.
Treating most photos with effects to create a photographer's portfolio is cheating and is unfair towards the clients.
Point and click photography does not work to produce consistently good photographs. And the wedding day moments only happen once… In a life time. We know photography as science. We know our trade, our equipment and do what it takes to save each moment in its best form.
We spend more time for photography pre-planning, continuous education, equipment checks and maintenance than for sleeping.
We consistently communicate with our customers up to the very last moment when their pictures are delivered to ensure all their needs are met, everything is done as pre-planned, and all deadlines and schedules are fulfilled.
Both of us are perfectionists – a bonus to our clients!
"What you see is what you get"

Every single photograph on our website is our work. And not the best of it! But rather a representation of what our customers receive from working with us. :) With Slav & Kate as your wedding photographers, you will receive the photographs that are consistent with the quality of their online portfolio.


An important emphasis must be placed on the fact that with recent improvement in photographic equipment and it's affordability within the consumer market, the number of so called "Weekend Warrior" photographers rose exponentially. This created an explosive growth of business entrepreneurs that suddenly acquired the status of "professional photographers" by purchasing a camera and downloading a bootleg version of Photoshop. The result is an overwhelming growth of deceptive wedding photography web portfolios that
promise what can't be delivered
.
The financial investment for wedding photography service is often significant and thus most opportunistic photography business entrepreneurs are simply not qualified to receive this type of compensation. Furthermore, the presense of namely tagged "professional wedding photography" fraud has dramatically increased since about 2008 placing unsuspecting consumers at risk of becoming a victim of such business schemes.
When our availability becomes limited and we refer our prospects to other photographers, we suggest that the following are checked prior to hiring a photographer:
Meet the photographer in person. Studios often display work only from the lucky shots from their portfolios and by the photographers that are not necessarily will be providing the service.
What type of education background does a photographer have? Is it just a short term photography course or a full college degree from an accredited institution?
What type of accreditation and awards are earned by the photographer during his or her career? Are the awards from professional competitions or simply based on consumer review ratings?
How many years has a photographer been an business? Has the photographer been full-time employed in strictly photography business?
What does photographer do for living besides the photography business? If this "stumbles" the photographer for a brief moment, you might be in for a surprise.
Are references available from the current and past clients? If the photographer takes commercial assignments, ask for a list of clients.
Request a brief review of the "entire day" footage from a few weddings. There are always a few good lucky shots from a wedding, but how does the entire wedding footage looks? Verify the consistency with the photographer's portfolio. Many self-proclaimed photographers either have "Photoshopped" enough photos for their portfolio or used stock art/other photographers pictures to build portfolios. However, when it comes to fulfillment, the photos delivered are not even close to the quality displayed within the portfolios.

Wedding photographer considerations
The complexity of choosing a wedding photographer
At Wedding Spin Photography we do know how difficult it might be to find a wedding photography service provider that would conform to your vision, quality and budget needs.
Most people refer to online reviews to make their decisions when choosing a photographer. However, in our extensive experience through the years of service (since 2004), we find online reviews to be somewhat a "gray" area and frequently an unreliable method of making important decisions such as selection a wedding photographer for possibly once a lifetime event.
Current web advertising methods and business advertising strategies allow for easy manipulation of website ranking, increasing a number of reviews and fabricating of social media data. In fact, over 75% of photographers hire a web ranking and what they call "review optimization" services to get more exposure and business.
In good faith
As seasoned professionals who are dedicated to their trade and purpose in life, we feel that our potential clients and those who are currently researching wedding photography providers, should have access to information that explains the basic factors upon which wedding photographers should be evaluated.
We hope that the examples of our own profile will provide grounds for making decisions that would save some of the readers from a total fiasco and increase their chances for success resulting in complete satisfaction as delivered by a wedding photography service provider.
Quite a few of our clients came to us with truly revealing, eye-opening and shocking stories coming from their friends and family about negative experiences from hiring photographers in past. This further led us to an idea of creating this informational page. A page that we believe would help some of those who are interested in hiring their wedding photographer to distinguish the legitimately professional wedding photographers loyal to their trade from those who engage in wedding photography service fraud. This concludes of a self-proclamation as "professional wedding photographers" and building a deceptive portfolio and social presence in order to monetize on "return without investment" opportunities while taking pictures for any occasion, including weddings.
After all, the financial investments for hiring wedding photographers are not small, and the wedding day moments, if missed, are irrecoverable.
One last word
Selecting your wedding photographer takes significant research time and careful analysis of all information you gather. Follow your instincts as serious photographer failures are never forgotten.
Slav & Kate
Common Photographer Failure Examples
Here are the most frequent photographers' failures and excuses we have heard from our clients' about past experiences with various photographers:
A photographer delivered the photos that drastically differed in quality from what the client originally saw on the photographer's online portfolio. The explanation was that the client did not have as beautiful of a wedding.
The quality of delivered pictures was of an amateur quality comparing to the photographer's online portfolio. The photographer said that his camera was malfunctioning the entire wedding without his knowledge.
All wedding pictures were lost. A photographer said she had malfunctioning equipment that stored corrupted files on memory cards and she did not know about this until a month after the wedding.
A photographer failed to provide client with pictures of the actual ceremony because the lighting in church was not sufficient to take good pictures. Instead he decided take no pictures of ceremony.
A photographer went out of business before delivering the photographs to a client. Wedding photographs were never recovered.
A photographer had his memory cards stolen from the car at the wedding. This one was questionable.
A photographer did not show up at the wedding due to miscommunication/personal issues.
A photographer's hard drive crashed, thus no pictures could be recovered. A hard drive recovery service reported no success.